Early morning sunrise shot at Blue Bell.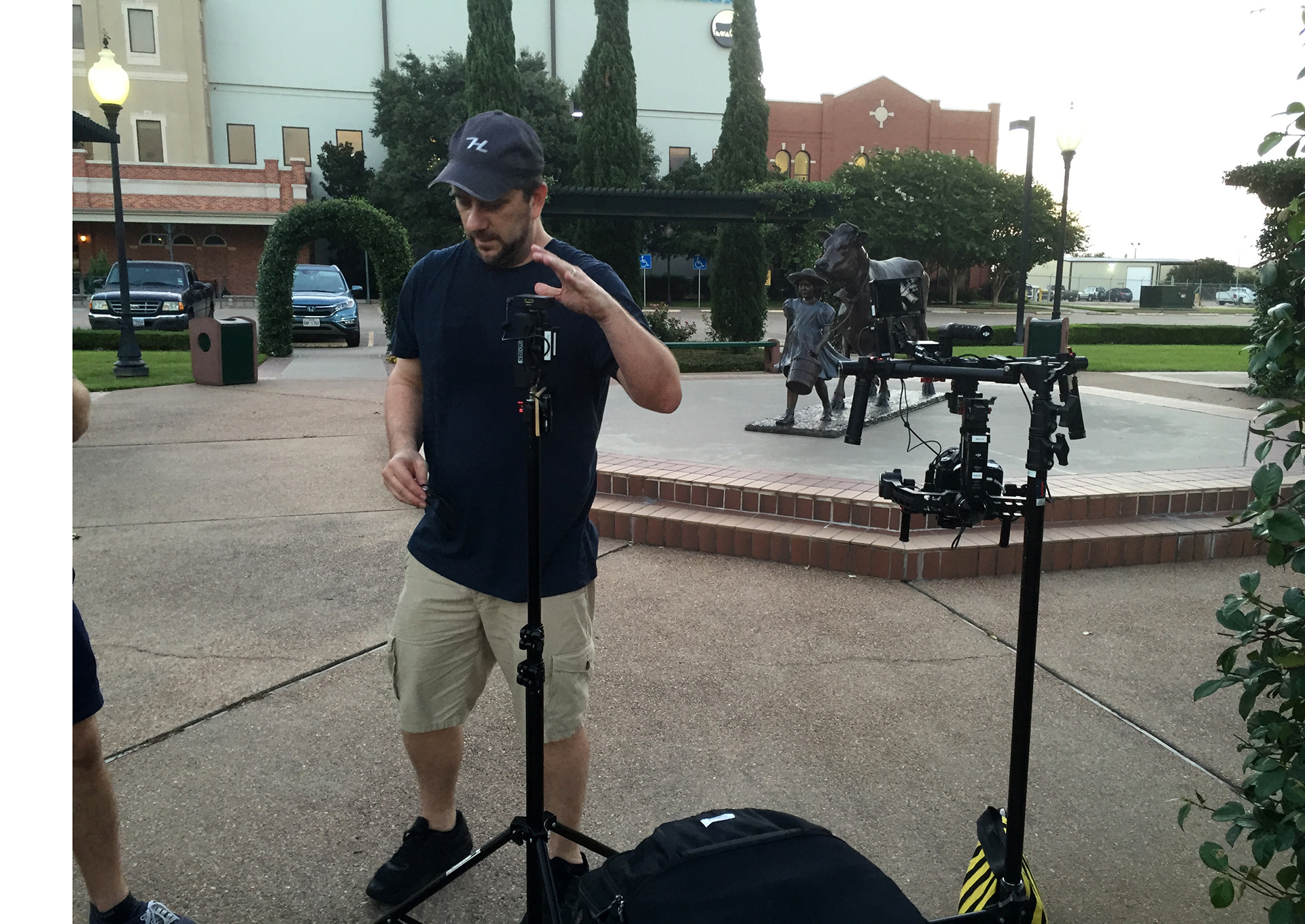 The job brings me to my knees.
          Six cylinder gimbal dolly.
          Guatemalan coffee picker's children in awe of the cameras.
          These coffee pickers work 100 times harder than I ever have on my worst day.
          Interviewing Discover Network leaders with Shep Kellam.
          Shooting in Discover Networks headquarter lobby.
          Getting amazing aerial shots with a drone.
          Camera gear packed for early morning shoot.
          Green-screen shot for Capt. D's.
          American Airlines hanger.
        Shooting some fun video content with juggler Josh Horton for the USTA.
         Could not help myself but to have a little fun with a giant racket. My game was never better.
          The opportunity to help lost and abused animals get rescued makes me very happy.
          Guess who was scared, me or the dog? It was actually the dog. He was terrified of the rig.
          Stephanie Murdoch has more love for animals than any human I know.
          Nate from "Nature Nate's Honey", very nice guy and company.
          Stars come in all shapes and sizes this one weighed in at a little bit over a ton.
          We went to shoot BEVO at his ranch with his friends jealousy watching.
         I've got to get one of those hats.
          Former UT QB, Colt McCoy, really nice guy.
          Shooting a cool 360 spin for UT Apparel end animation.